Portion Pack Popcorn
Popcorn, Salt, Oil, and Butter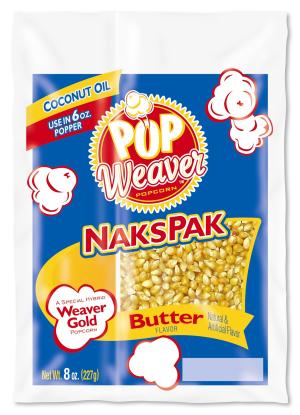 The POP Weaver NaksPaks are known for being the best portion pack popcorn on the market. NaksPaks use only the highest quality popcorn and oil, which makes for the most consistent and most delicious popcorn time after time.
NaksPaks come for many different size kettles.
4 oz kettle, 6 oz kettle, 8 oz kettle, 12/14 oz kettle
The Oil can be Coconut or Canola. Use Coconut for taste, or Canola for health!